Dear Congress: It's Time For Clean Energy and Climate Solutions
Clean Energy and Climate Solutions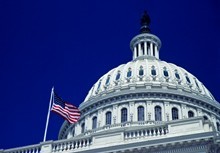 It Takes 1-Minute !
Just enter your zip-code below! We'll find your Representatives and set up a clean-energy email message for your review. You can send our sample text, customize it, or write your own!
Want it printed and hand-delivered to your Representative's DC Office? There's an option for that!
Privacy Assured: Your information will never be sold or abused. You can unsubscribe at any time. So please let us stay in touch with you by opting in on the next screen to receive our occasional actionable updates on energy and climate.
Post Public Comments
Public Comments (5,495)
Nov 1st, 2018
Katie S. from Bloomsbury, NJ signed.
Sep 2nd, 2018
Robert M. from Romeoville, IL signed.
Jul 19th, 2018
Mitch K. from Meridian, ID writes:
We need to change now! No more debates! Green energy is the way to go!
Jun 28th, 2018
Glen W O. from Westerville, OH writes:
1st step all municipal and public service vehicles, trucking, taxis, boats too Natural Gas and renewable Gas. Long distance capable, 70% less emissions and with an established inter-structure being used now. 100% American Made Fuel! No imported fuel ! Clean Energy Fuel is Natural Gas!
Mar 17th, 2018
Someone from Holmdel, NJ writes:
CLEAN ENERGY IS THE WAY TO GO
Dec 12th, 2017
Someone from Leavenworth, KS writes:
Clean energy is smart and innovative.
Nov 21st, 2017
Rachel L. from Wichita, KS writes:
NATURE>greed CLEAN GREEN ENERGY FOR ALL!
Nov 6th, 2017
Jordan from Henagar, AL signed.
Nov 6th, 2017
Robert m. from Romeoville, IL writes:
Protect the environment and put in clean energy solutions
Oct 23rd, 2017
Robert m. from Romeoville, IL signed.