Dear Congress: It's Time For Clean Energy and Climate Solutions
Clean Energy and Climate Solutions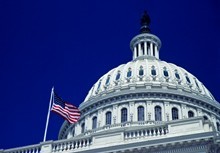 It Takes 1-Minute !
Just enter your zip-code below! We'll find your Representatives and set up a clean-energy email message for your review. You can send our sample text, customize it, or write your own!
Want it printed and hand-delivered to your Representative's DC Office? There's an option for that!
Privacy Assured: Your information will never be sold or abused. You can unsubscribe at any time. So please let us stay in touch with you by opting in on the next screen to receive our occasional actionable updates on energy and climate.
Public Comments
Oct 10th, 2009
Jay B. from Gladwyne, PA signed.